Sometimes I think I have a hard time with change. 2007, the year Trix, my then-favorite cereal, changed from its fun fruit shapes to its boring spherical puffs was the year the sugary breakfast food became dead to me. Maybe it's a little strange to be so devastated over such a simple alteration, but I can honestly say I haven't bought a box since (I switched my allegiance to Lucky Charms by the way. Soooo good).
When you grow up with something and you are so used to knowing it in a certain way, minor adjustments become blasphemous. So when I recently learned that Hedi Slimane, the newly appointed creative director for Yves Saint-Laurent, had decided to change the name of the well-known fashion brand to Saint Laurent Paris, I became worried that this was another Trix situation. But before you freak out like I definitely did, here's what you need to know about the YSL name change.
The house is still keeping the logo.
Well, for its beauty products and accessories at least. Completely eliminating the iconic image seems tantamount to treason if you ask me, and I'm glad the logo will serve as a reminder of the fashion luxury house formerly known as Yves Saint-Laurent.


But they're moving the headquarters to LA...
Maybe this is the more disconcerting part of the new change. What happens to the luxurious French brand when we remove it from its French culture and take it to Los Angeles? According to Pierre Bergé, the co-founder of Yves Saint Laurent Couture House and former partner of fashion designer Yves Saint Laurent (who passed away in 2008, RIP), only good things can come from this.
"The creative studio is in a designer's head, it resides within the person," he says. "Hedi lives in Los Angeles. He should be left to do fashion in a city he likes."
And besides, Bergé also feels that the fashion of the Rive Droit of Paris has fallen to "démodé" rules based on couture. Slimane's decision to headquarter the YSL creative studio in LA allows the brand to become more in tune with modern times and fashions!
Hedi Slimane might actually know what he's doing.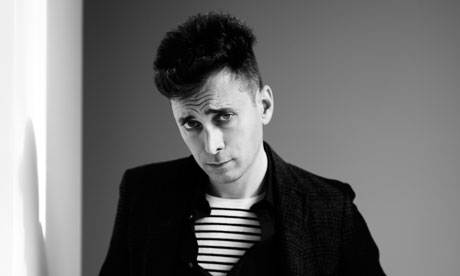 In his seven years at Dior Homme, the designer transformed menswear with his slim line tailoring and selection of skinny male models. As well-built male models were ignored in favor of the tall, thin, androgynous teens Slimane found on the streets of London (many had even lacked modeling experience), the skinny jean/blazer trend gained major popularity. Couple this influence with his lauded photography and you have what some call one of the most influential fashion designers of the 21st century.
These changes are merely some of the first moves Slimane has made to give YSL a fresh look that could appeal to a younger generation. YSL has also expressed its intention of "restoring the house to its truth, purity and essence – and taking it into a new era" while "respecting the original principles and ideals" of the established brand.
So go ahead, get upset. Trust me, I know how hard change can be (seriously, Trix. Dead to me forever). But after you get it out of your system, you can really only be excited for (at the very least, interested in) what's to come from YSL.
Oops, I mean "SLP".
That'll take some time getting used to.
All images courtesy of Google.
Sheila Wagner is currently the Assistant Editor of BARE Blog and puppet of the Illuminati. Always up for a concert and an adventure, sometimes she doesn't finish her senten